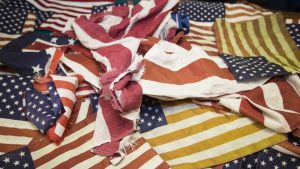 Dignified Disposal of US Flags
When: Wednesday, June 14, 2017, 1900 - 2000
Where: Sterling Staggs / 5105 Madison Pike, Independence, Kentucky 41051
What: This ceremony is to encourage proper respect for the Flag of the United States and to provide for the disposal of unserviceable flags in a dignified manner.
All in the Independence community may attend this event and bring their unserviceable US Flag to be disposed of in an honorable display.
We look forward to seeing you in attendance!
_______________

When: Saturday, July 15, 2017, 7:30am - 9:30am
Where: UDF / 2055 Centennial Blvd, Independence, KY 41051
What: Bring your walking shoes! We pick up trash on KY 17 from Pelley Road to just past Centennial Blvd.  The more people the faster it goes and we would be happy to see you join us for breakfast someplace afterward.
_______________