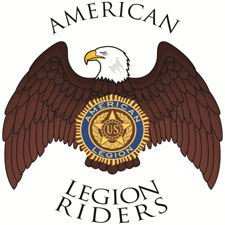 American Legion Moon Brothers Post 275 has started their very own Legion Riders aka the Moon Riders!
American Legion Riders chapters are well known for their charitable work, which has raised hundreds of thousands of dollars for local children's hospitals, schools, veterans homes, severely wounded service members and scholarships.
Our Mission
We are a charitable organization dedicated to the lives of Veterans and their families.
Our Vision
To be the premier riders association within the American Legion for the state of Kentucky
Our Philosophy
We are not a Motorcycle Club nor do we support or infringe on any Motorcycle Club as we claim no territory. We are the Moon Brothers Post 275 American Legion Riders (ALR), aka the "Moon Riders" and we are here for Veterans. We along with our brothers and sisters of the American Legion, Sons of, and Auxiliary believe in giving back to Veterans and their families. As the American Legion philosophy proudly says, we are a dedicated bunch who is committed to mentoring youth and sponsorship of wholesome programs in our communities, advocating patriotism and honor, promoting strong national security, and continued devotion to our fellow servicemembers and veterans. We accomplish these items while honoring our values of Patriotism, Honor, and Service. We are the Moon Riders!
Please feel free to download and print off our flyer and place at any community board to help promote our organization.
Please download and print off the Brochure/Membership Application to gather more information and/or join us as a Moon Rider!
Download our Calendar and see when it's time to ride!
If you would like to become a member, or have questions, please contact Paula Brotherton via Phone: 859-240-0833 or via Email or check out our Facebook or Google+ accounts in the top left corner of the page. We look forward to riding with you soon!