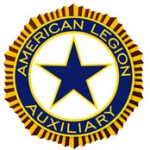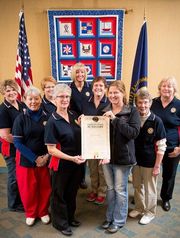 Presenting the Charter to the unit was Karen Toll, District Six President, and Alica Buser, Kentucky membership chair.
Our Mission
In the spirit of service, not self, the mission of the American Legion Auxiliary is to support The American Legion and to honor the sacrifice of those who serve by enhancing the lives of our veterans, military, and their families, both at home and abroad. For God and Country, we advocate for veterans, educate our citizens, mentor youth, and promote patriotism, good citizenship, peace, and security.
Our Vision
To support the American Legion while becoming the premier service organization and foundation of every community providing support for our veterans, our military, and their families by shaping a positive future in an atmosphere of fellowship, patriotism, peace, and security.
Meeting Time & Place
Last Monday of the month at 7 pm at the William Durr Public Library in Independence. If the meeting room is unavailable, we meet at a member's home.
Want to Join?
Interested women who may want to join or get more information about this patriotic group of Ladies may contact Cindy Frye via Phone: 859-380-1680 or via Email or Paula Brotherton via Phone: 859-240-0833 or via Email.